RACE DATE CHANGE
HAGERSTOWN DUATHLON #2
HAGERSTOWN YOUTH DUATHLON #2
HAGERSTOWN 5K #3

NEW DATE IS OCTOBER 14, 2017
ORIGINAL DATE WAS OCTOBER 21, 2017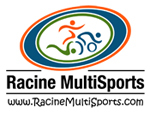 Due to other race date conflicts we need to move this race to October 14, 2017. We apologize for any issues this may cause you. We considered all the options when this date conflict arose and changing this race date was the best solution.
For more details on our 2017 races! Click HERE.

Early Bird Price goes up January 1st.